Roadmap to Recovery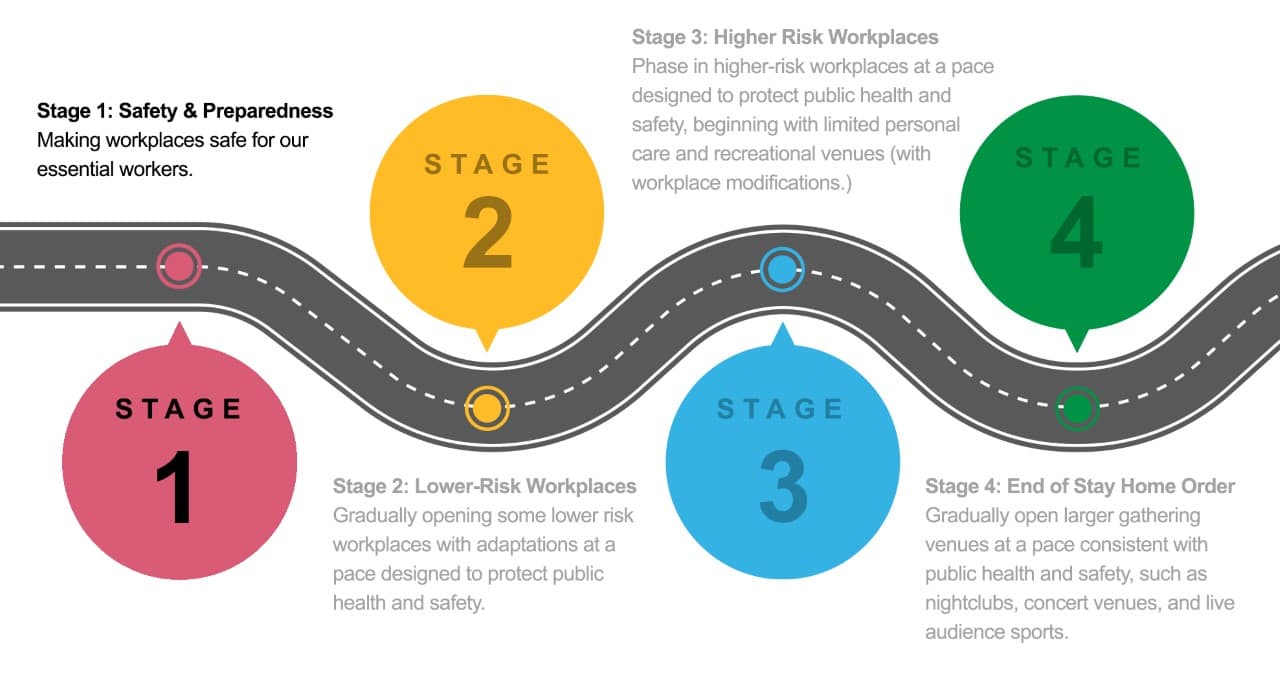 Earlier in July 2020 and per the State of California, Imperial County had to move back to Stage 1: Safety & Preparedness given its increased COVID-19 activity in the community.
County variance
Stage 2 expansion will be phased in gradually. Some communities may move through Stage 2 faster if they are able to show greater progress. Counties that have met the readiness criteria and worked with the California Department of Public Health can open more workplaces as outlined on the County Variance page.
Industry guidance
We recognize the impact of economic hardship. We must get our economy roaring once again and put paychecks in people's pockets. But the risk of COVID-19 infection is still real for all Californians and continues to be fatal.
The state is issuing guidance for businesses to follow, if they're permitted to open per County Public Health rules.

| | | | | | | | |
| --- | --- | --- | --- | --- | --- | --- | --- |
| | | COVID-19 Testing by OptumServe | | | | | California Resilience Roadmap |