Recommended Immunization Schedule for Adults (19 years and older) by Age and Medical Condition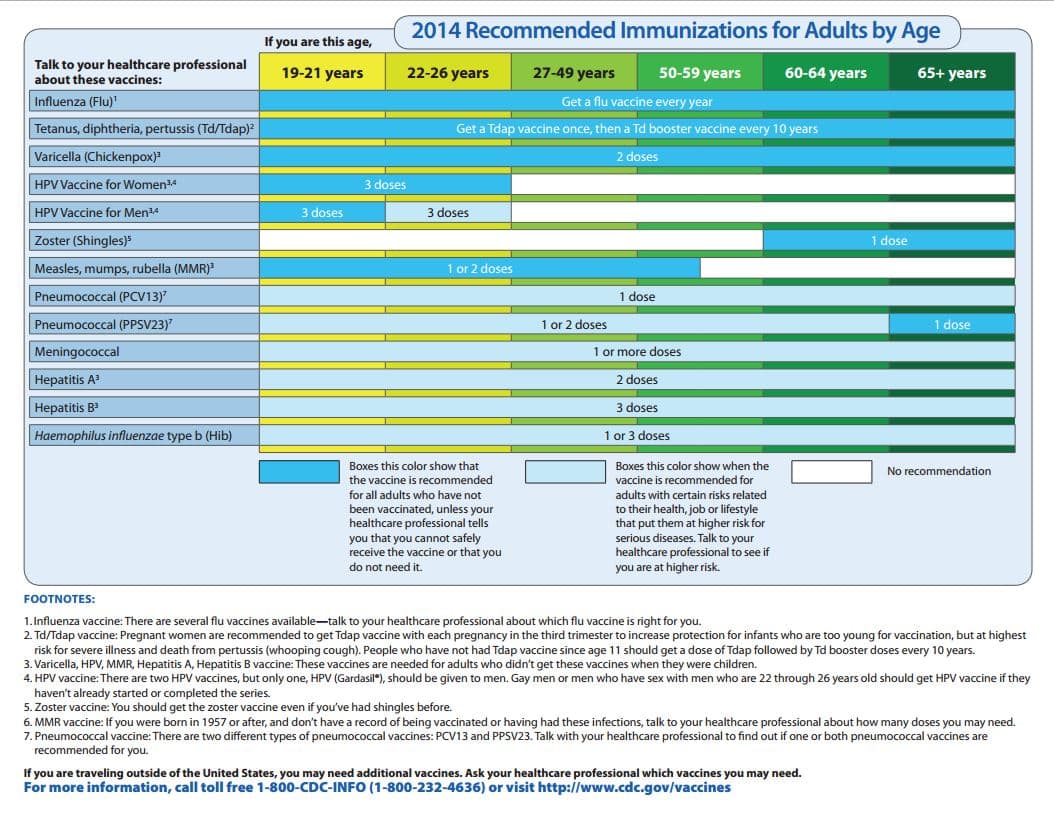 Immunization for Adults
You're never too old for shots! Your need for being immunized doesn't end when at your adolescent years. Immunization continues whether you are young, adult or senior citizen, we all need immunizations to keep us healthy. The specific immunization you need as an adult depends on by age, lifestyle, high-risk conditions and type and locations of travel and of any previous immunizations.
Adult immunizations protect against diseases such as:
More Information on Adult Immunization: Adults Need Immunization, Too
Vaccine Safety
Research has demonstrated that the child vaccine schedule and combination of vaccine of vaccines are safe and effective. Anyone who receives a vaccine should be informed about the benefits and risks of vaccination. For more information on vaccine safety is available at: CDC- Vaccine Safety.
Planning to travel internationally? Find information more on out Travel Consultation page.
Additional Resources: