Recommended Immunizations for Children (Birth through 6 years) Schedule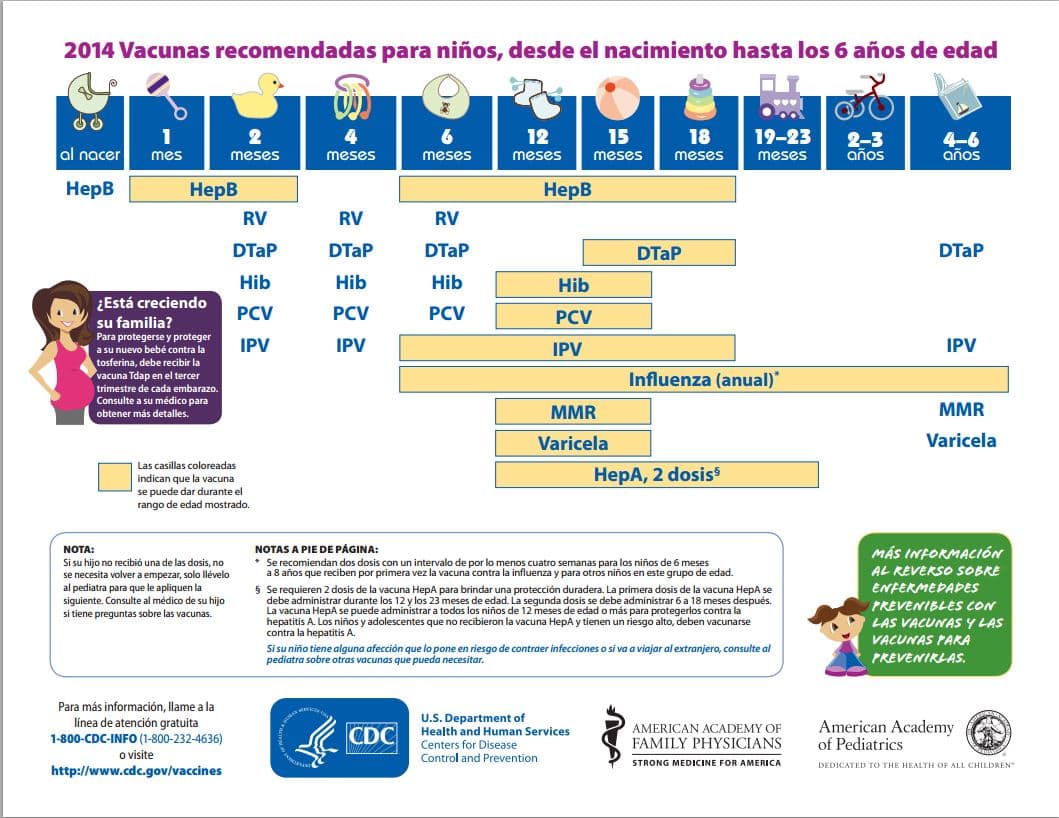 English version

Versión en Español
Immunizations for children birth through 6 years
Protecting your child from disease may be the most important thing you can do for his or her health. It's important for your child to get all the recommended childhood immunizations on time. Having your child vaccinated on time will help protect them from serious vaccine-preventable diseases.
Recommended Immunization for Children (Birth through 6 years): Click on the interested immunization to learn the benefits and risks of the immunization (vaccine).
Childhood immunizations protect against diseases such as:
For additional information about individual vaccines is available at: CDC-Vaccine Information Statements
More information on Childhood Immunization: Vaccines for Your Children
Vaccine Safety
Research has demonstrated that the child vaccine schedule and combination of vaccines are safe and effective. Anyone who receives a vaccine should be informed about the benefits and risks of vaccination. Vaccine safety information is available at: CDC- Vaccine Safety.
Additional Resources: