Recommended Immunization for Children Ages 7-18 years Schedule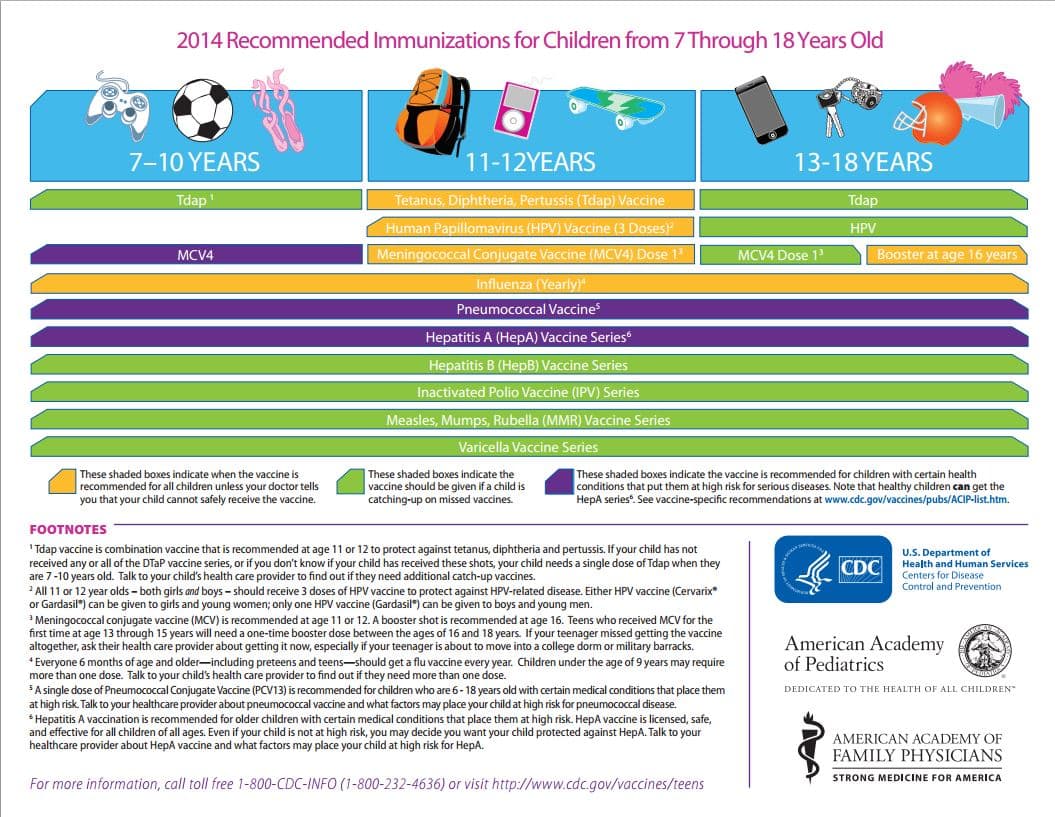 Immunizations for Preteens and Teens
As Kids get older children from 7 through 18 years old still needs vaccines. Protection from some childhood vaccine begins to wear off. Plus, older kids can also develop risks for other diseases. There are vaccines that can help protect preteens and teens from future disease.
Adolescent immunizations protect against diseases such as:
For additional information about individual vaccines is available at: CDC-Vaccine Information Statements
More information for Preteens and Teens: What Vaccines Might You Need
Missed Vaccination
Did your child miss a dose or fall behind schedule on recommended vaccines? Use the CDC Catch–up Schedule to get your child back on track.
Vaccine Safety
Research has demonstrated that the child vaccine schedule and combination of vaccine or vaccines are safe and effective. Anyone who receives a vaccine should be informed about the benefits and risks of vaccination. For more information on vaccine safety is available at: CDC- Vaccine Safety.
Additional Resources: