Community Health Initiatives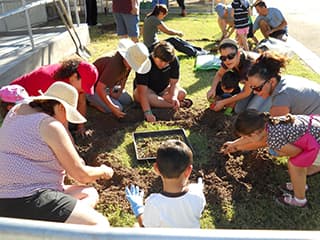 Community Health Initiatives are local efforts to improve our community's long term health. The Imperial County Public Health Department is currently working with three Initiatives that focus on key public health areas:
Community Transformation under the Chronic Disease Prevention,

Imperial County Home Visiting program focuses on families that are expecting a baby or have a newborn and live in Calexico, Brawley, El Centro, Heber, Holtville, Imperial or Seeley and

Communities of Excellence works to address key nutrition and tobacco issues shaping the health of local residents.
Do you know where health happens?
Community Health Initiatives