Community Transformation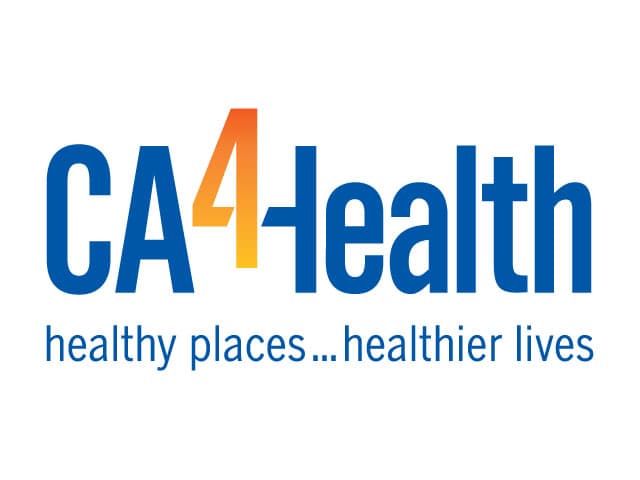 CA4Health: Bringing Community Transformation to Life in Rural California
Community Transformation
Chronic disease is responsible for 7 out of 10 American deaths each year and 75% of U.S. health care costs. Created by the Affordable Care Act and launched in 2011, the Community Transformation Grants (CTG) program combats health disparities and chronic illness by em­powering local communities to address social determinants of health. Initial CTG awards totaling $103 million were awarded by the U.S. Department of Health and Human Services to 61 state and local government agencies, tribes and territories, and nonprofit organiza­tions in 36 states, with at least 20% of funding designated to address higher burdens of chronic disease in rural com­munities. An additional $70 million was awarded in 2012 to 40 smaller commu­nities to expand CTG's impact.
CA4Health
California has received more than $35 million in CTG funding across 14 awards. The award granted to Oakland-based Public Health Institute (PHI), partnering with the California Depart­ment of Public Health (CDPH), cov­ers CTG implementation in 42 rural California counties with populations of 500,000 or less. PHI and CDPH, work­ing with technical assistance specialists, provide the guidance, training, and resources to local county health depart­ments and their partners to implement change in their respective communi­ties.
CA4Health provides direct funding through sub-awards to 12 California counties including Imperial and provides non-financial resources to an additional 30. The 12 sub-award counties repre­sent 40% of the total population of the 42-county CA4Health area. Unemploy­ment across these twelve counties is 25% higher than the statewide average, income is 17% lower, and chronic dis­ease risk factors and health disparities are significantly higher.
Program Focus:
CA4Health has developed four specific priority areas that fit within the broad approaches described previously (reducing exposing to tobacco smoke, promoting physical activity and healthy eating, creating healthy and safe physical environments, and improving the management of chronic disease). The specific priority areas are:
Smoke–Free Multi–Unit Housing
Reducing Consumption of Sugary Beverages
Chronic Disease Self-Management Program (CDSMP)
Safe Routes to School and Walkable Communities
While efforts will focus on implementing CA4Health's four strategic directions, public health staff will identify opportunities to integrate these targeted efforts to create a comprehensive and sustainable model of community-based prevention that maximizes health outcomes. By creating and refining new approaches to implementing systemic and environmental change efforts that reflect rural realities, CA4Health will contribute to the evidence base that will help realize the vision of community transformation in smaller communities everywhere.
Contact Information:
Jorge Torres
Health Program Coordinator
CA4Health
Tel: (442) 265-1377
Email: jorgetorres@co.imperial.ca.us