COPA Coalition

The Imperial County Childhood Obesity Prevention Alliance (COPA) was formed in January 2009. The Alliance was created in response to the Imperial County Public Health Department's-Healthy Children, Healthy Lives project, and is one of three strategies that focus on reducing the prevalence of obesity among children 0-5 years old in Imperial County.
Vision Statement:
To encourage an environment that promotes and supports a healthy lifestyle for children and families in Imperial County.
Mission Statement:
To improve and/or maintain the health of children and their families through the prevention of obesity and related complications.
Goals and Objectives:
To serve as a forum to discuss childhood obesity issues, best practices related to childhood obesity prevention and treatment.
To provide trainings and workshops related to childhood obesity.
To build partnerships within the community to promote policy change related to health.
COPA meets quarterly at the Imperial County Public Health Department Training Center. Please check the COPA website for meeting dates and locations as these change periodically.
Contact Information:
Veronica De Lira
Health Education Specialist I
Imperial County Public Health Department
797 Main Street, Suite A El Centro CA 92243
Tel: (442) 265-1390
Email: veronicadelira@co.imperial.ca.us
Funding provided by: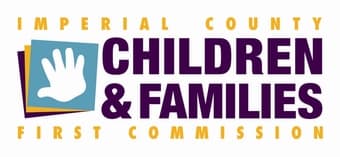 ;