Tobacco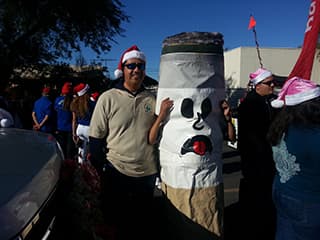 Local Efforts:
The Imperial County Public Health Department (ICPHD) -Tobacco Education Project continues to work on reducing the devastating effects of smoking through a variety of countywide efforts. It promotes a tobacco-free community through education and intervention activities, and engages community members and agencies in efforts that support tobacco-related policy, system, and environmental change and address tobacco-related determinants of health.
Local tobacco-control efforts have led to the adoption voluntary smoke-free policies in Imperial County. It includes the passage of voluntary smoke-free policies at:
Multi-Unit Housing Complexes:
Imperial Valley Housing Authority-Cedar Apartments (Adopted on March 1, 2013)

Bailon Management (Adopted on May 31, 2013)

Martha's Apartment (Adopted on August 15, 2013)

Joe Acuña Management (Adopted on August 28, 2013)

Andrade Apartments (Adopted on September 19, 2013)
Hospital:
Pioneers Memorial Healthcare District (May 3, 2012)
College Campus:
Imperial Valley College (December 17, 2008)
Additional Resources:
To schedule tobacco education presentations or if suffering from secondhand smoke and need help, please contact: Raul Martinez, Health Education Specialist at (442) 265-1380 or raulmmartinez@co.imperial.ca.us.