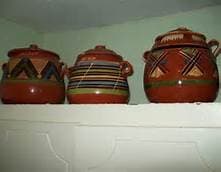 No level of lead in the body is known to be safe. The primary treatment for all blood lead levels (BLLs) is the prevention of lead exposure and the timely and effective reduction of any exposure that may have occurred. In addition to the long-known major sources of lead exposure (lead-contaminated paint, dust, and soil) other potential sources are being recognized. Ongoing coordination between the medical provider and the local public health team is essential for effective follow-up of lead-exposed children.
Children can be given a blood test to measure the level of lead in their blood.

Until recently, children were identified as having a blood lead level of concern if the test result is 3.5 or more micrograms per deciliter of lead in blood. Experts now use a new level based on the U.S. population of children ages 1-5 years who are in the top 2.5% of children when tested for lead in their blood (when compared to children who are exposed to more lead than most children).

What has not changed is the recommendation for when to use medical treatment for children. These new recommendations do not change the recommendation that chelation therapy be considered when a child is found with a test result of greater than or equal to 45 micrograms per deciliter of lead in blood.
In the past, a blood lead level test below 10 micrograms per deciliter may or may not, have been reported to parents. Identifying a child's blood lead equal to or above 5 micrograms per deciliter means more parents should learn that their child has an elevated blood lead level.

Even though no medical treatment is recommended for children with blood lead levels lower than 45 micrograms per deciliter, parents will know they need to learn about sources of lead exposure and find out if one or more unrecognized sources of lead are present in their home.

For more information, you may call your Primary Care Physician.
Resources: