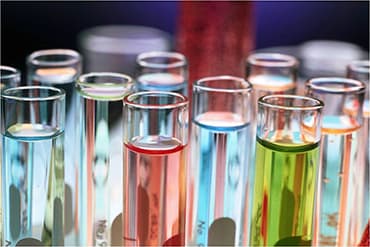 About the Public Health Laboratory
The Public Health Laboratory (Laboratory) works in conjunction with public health clinics, local hospitals and healthcare providers, and the departments of Epidemiology and Environmental Health.
Functions
I. The Laboratory supports Department services
The Laboratory provides testing services to the Imperial County Public Health Department to support on-going surveillance, prevention, education, and treatment programs, including but not limited to testing of specimens for:
Sexually Transmitted Diseases
Active tuberculosis disease
Latent tuberculosis infection
Evidence of high blood lead levels in children
Clearance exams on food handlers, health care and day care workers with infectious diseases
Testing certain animals for rabies as requested by County Animal Control
Respiratory pathogen surveillance and testing
Regulation of Non-Diagnostic General Health Assessment Programs (e.g. cholesterol and glucose testing in shopping malls)
Support for investigation of suspected communicable disease outbreaks (e.g. food and water-borne disease outbreaks)
Support for investigation of suspected bioterrorism incidents
II. Support for Other County Departments
Sexually transmitted disease testing for juvenile detention facilities
Bacteriological testing of drinking water and wastewater for the Department of Environmental Health and other government agencies or private entities
Foodborne illness investigations for the Department of Environmental Health
Support for microbiological testing for the County Medical Examiner to assist in determining potential pathogenic causes of death
III. Services provided to hospitals, clinics, private providers and laboratories
Identification of enteric pathogens
Confirmatory testing for syphilis
Screening tests for evidence of high blood lead levels in children
Primary isolation and identification of tuberculosis and non-tuberculosis mycobacteria and drug susceptibility testing
Screening of in-patients and employees for evidence of tuberculosis infection
Respiratory pathogen detection
Serve as reference center for consultation regarding unusual pathogens and potential biothreat agents
Approval and Certification
Approved as a Public Health Laboratory by the State of California
Certified as an Environmental Laboratory by the State of California
Laboratory Weblinks
Imperial County Public Health Laboratory
935 Broadway, El Centro, California 92243
For information regarding Laboratory services please call (442) 265-1427.