The Imperial County Public Health Department encourages Imperial County residents to take the appropriate precautions every summer in order to prevent heat-related illnesses. Locally a number of Cool Centers are available throughout Imperial County where individuals can cool off during the hottest parts of the day. Officials also encourage residents to check on neighbors such as the elderly, disabled or young children that might be more vulnerable to suffer heat-related illnesses.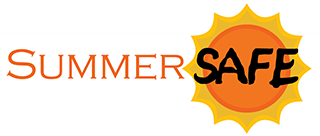 Child Safety:
A child dies from heatstroke about once every 10 days from being left alone in a hot vehicle. In fact, heatstroke is the leading cause of non-crash vehicle fatality for kids 14 and younger. Children climb into unlocked cars to play, or are left alone in the car. These are tragedies that are 100 percent preventable.
Never leave a child unattended in a vehicle
Don't let your children play in an unattended vehicle. Teach them that a vehicle is not a play area.
Never leave infants or children in a parked vehicle even if the windows are partially open.
Keep a large teddy bear or a stuffed animal in the car seat when it is empty. Move the teddy bear to the front seat when you place the child in the seat as a visual reminder.
Make a habit of looking in the vehicle – front and back – before locking the door and walking away.
If you are dropping your child off at childcare and normally it's your spouse or partner who does it, have them call you to make sure the drop-off went according to plan.
For more information visit: http://www.safercar.gov/parents/index.htm?gclid=CIK4xImy584CFRZsfgodV9EApA
Pets:
Pet owners are encouraged to protect their pets from the summer's heat:
Always keep plenty of fresh water available for your pets.
Provide access to a shaded area
Never leave animals in a car during the summer months.
Steps to take during extreme hot weather to prevent heat-related illnesses, such as heat cramps, heat exhaustion, and heat stroke:
Dress in lightweight, loose-fitting clothing,
Drink a variety of fluids, including water, fruit juice, and sports drinks,
Check on neighbors, especially seniors, children, and neighbors who live alone,
Keep physical activities to a minimum during the hottest part of the day,
Stay indoors and out of the sun during the hottest part of the day,
Use fans as appropriate,
Use cool showers, baths, misting and washcloths,
Avoid hot foods and heavy meals.
Symptoms of heat exhaustion include heavy sweating, weakness, fainting, and vomiting. Heat stroke is considered a severe medical emergency.
The symptoms due to heat stroke include hot dry skin, rapid and strong pulse and possible unconsciousness.
Emergency medical assistance should be summoned immediately or the victim should be taken to the hospital immediately if suffering from heat stroke.