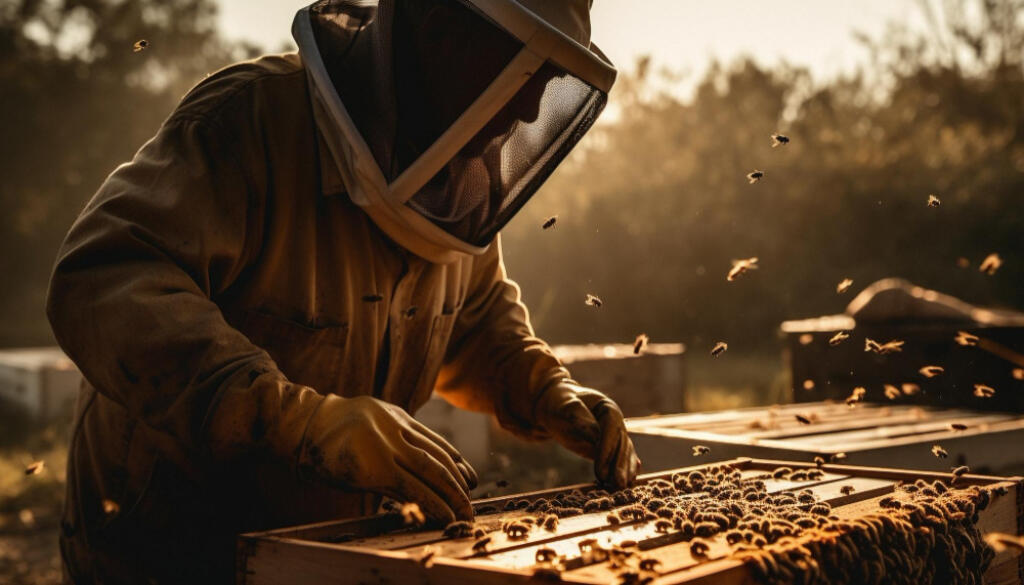 Bees
Whenever possible, avoid contact with honey bees and never disturb a bee nest or swarm.Because honey bee colonies are found throughout Imperial County it is important to learn about the habits of honey bees, common nesting sites, general precautions that you can take, how to bee-proof your home, and what to do if you are stung.
The feral honey bees are extremely protective of their nest and brood. Stay a safe distance from the nest. The USDA recommends at least 100 feet, or the width of a four-lane highway, is a MINIMUM SAFE distance. The best advice is that if you encounter a bee nest, start moving away and immediately call the BEE HOTLINE for professional assistance
Report a honey bee swarm or nest
To report a honey bee swarm or nest, contact the BEE HOTLINE: (760) 336-2252
Please note
Do not attempt to destroy a nest of bees yourself –by doing so, you could provoke a stinging attack! have nests destroyed as soon as possible before the bees attack someone!
The Environmental Health Division – Vector Control Program is not endorsing the use of any particular exterminator, including those on this list.
Additional exterminators area listed under "Pest Control Services" in the phone book.
You will be charged for the work done by the exterminator.
Prices vary among commercial responders; call more than one exterminator for an estimate of charges.
| | |
| --- | --- |
| Company | Phone |
| IV Termite & Pest Control | (760) 352-4132 |
| MSA Termite & Pest Control | (760) 344-3200 |
| Pestmaster Services | (760) 355-1111 |
| Duran's Termite & Pest Control | (760) 482-0700 |
| Dragons Exterminator | (800) 870-8850 |
| Desert Web | (760) 592-8471 |